Don't Let The Rain Bring You Down. Haba na Haba Returns 30th April-12th May 2018 Mambo wapenzi wa sanaa! ..unless...
Don't Let The Rain Bring You Down.
Haba na Haba Returns 30th April-12th May 2018
Mambo wapenzi wa sanaa!
..unless it brings you down to Nafasi:

EVENTS @Nafasi
Nafasi Ya DIMA @4-6pm, Friday 20 April 2018
Chap Chap Documentary Film @3-6pm, Saturday 28 April
Short Docs Screenings @6:30 - 9pm, Saturday 28 April
Haba na Haba Dance Workshops 30 April - 10 May
Kijiweni Cinema: BLACK ORPHEUS @7:30pm, 08 May
Walter Simbo Urasa - AIR exhibition opening @ 6:30pm, 11 May
Haba na Haba Dance FESTIVAL with Chap Chap Dance: 11-12 May

Partner Events
CANCELLED: Barazani - A Multicultural Night ft. Isack Abeneko @7-10pm, TOMORROW, Alliance Franciase
Five years ago today, on April 17 2013, Tanzania lost Fatuma Binti Barak, one its brightest ever stars and biggest ever characters.
She was known to as

Bi Kidude

and despite a healthy drinking habit, a taste for cigarettes and general rock and roll lifestyle lived to be over a hundred. "I cannot say that I know it myself" she said once said, with typical wit, when asked about her age "But I know that back then we still used the Rupee."

For many those words will sound just about right; she was and continues to be ageless, an icon slightly outside time whose energy, wit and sheer life force shows up all our silly worrying over clocks and calendars. She began her career travelling on foot, or by dhow, yet went on to perform all over the world, gracing stages in Europe, Asia and around Africa with her haunting voice and easy, swaggering presence.

Both gifted and a gift, she had that rare thing, the pairing of charisma and talent that allows a person to break barriers and set standards without purpose, or agenda, without even intention, to be and do the remarkable by simply being themselves.

RIP BI Kidude. Nafasi
️️s You
When it starts to rain, good photographers go out and make pictures --
Jim Richardson, Photographer
The rains are falling all over the city. But as the rest of us cover up inside, this might be a good time for time go looking for the perfect snap.
Here are few tips for taking snaps in the rain.


1. Carry (a few) plastic bags.

The most important thing while taking photos on the rain, apart from staying safe yourself, is keeping your equipment safe. Luckily all it takes is a plastic bag or two and you're good to go. Be sure to keep water out of that lens.
2. Watch for reflections. It's not so easy to get those gloomy, moody shots. While out in the rain, it can be difficult to actually see the rain itself in your pictures. It may just look like a poorly lit photo. So look out for mirrors, shiny surfaces, glass, cars, puddles and anything else that might reflect. The rain drops will always show up there and you will have your dimly lit, moody masterpiece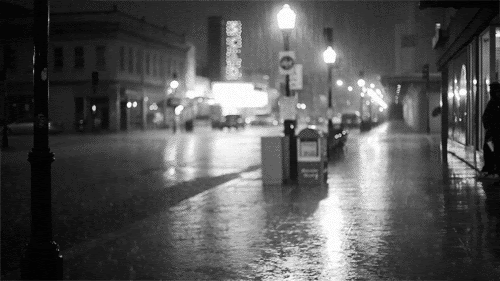 3. Make a map.

Keep a note of awnings and balconies and other dry places while shooting. And also places that flood easily. So that next time you will know the best way to move around.


4. Look for umbrellas.

Umbrellas are walking metaphors, and can add color, character and mood to any scene. No two ever look the same.


5. Stay safe

. We repeat. Stay safe. Water can do amazing things with light. But always stay alert. And don't get too wet!
Prepare for a journey bridging the gap between traditional and digital art. On April 20th, DIMA (Does It Mean Art) will be at Nafasi Art Space, hosting different corporate organizations, entrepreneurs, and other thought leaders in order to explore the opportunities of Digital Art in different industries and businesses.

Get ready to explore next level digital content creation on animations, illustrations, 2D & 3D designs and to explore what art can be in the digital world. And don't miss this unique networking opportunity

ENTRY IS FREE
Food and Beverages will be available.
SAT, 28 April 2018 - DOCUMENTARY FILM DAY @ NAFASI

In April, Bent Marble founder Steve Clack and Nafasi Member Nkumi Mtingwa ran a two-week documentary film workshop at Nafasi. For our end of the month public art workshop, they will be leading CHAP CHAP Documentary, where you can come and learn the basics of making a short documentary film! All you need is a camera that takes video -- even a smart phone will work just fine! If you don't have one, don't worry. Come along anyway, and share with a friend.

After CHAP CHAP, there will be the screenings of the short films made by the workshop participants during the course of the month. Hope to see you then!

Chap Chap Documentary Film @3-6pm
Short Docs Screenings @6:30 - 9pm
Haba na Haba Dance Festival is back again this year with a brand new set of beautiful performances and edifying public workshops right here at Nafasi Art Space! The FREE festival aims to bring contemporary dance to new audiences within the local community, provide professional training to local dancers, and to celebrate contemporary dance in Tanzania. Keep an eye out for updates on Haba na Haba's social media pages for more information.
Performance:
@7:30pm, 11&12th May 2018
Workshop:
30th April - 10th May 2018
Masterclass @10am-12:00pm
Composition @12pm-1:30pm
Lunch Break
Choreography @2:30pm-3:30pm
Critique/Feedback @3:30-4:00pm
(Tentatively)
Next month Kijiweni Cinema will be screening the Oscar + Palme D'or winning, Afro-Brazilian classic

'Black Orpheus

' (1959) for its 2 year anniversary!

Black Orpheus is a retelling of the "Orpheus and Eurydice" tale enacted by black performers. Set in the annual Carnival in Rio de Janeiro, Orpheus, a streetcar conductor falls in love with Eurydice who has just jilted her lover and is attempting to escape his wrath. A story of unrequited love, Orpheus enters "Hell" and face the Angel of Death to seek his heart's greatest desire.

A multi-award winner on the international film scene, Black Orpheus features a samba musical score by Luiz Bonfa and Antonio Carlos Jobim.

So clear you calendars for May 8th.
ENTRY IS FREE

WALTER SIMBO Exhibition Opening
FRIDAY, 11 May @ 6:30pm before Haba na Haba Dance Festival
Walter Simbo Urasa (TZ) is currently the Artist in Residence at Nafasi Art Space. His exhibition of the work he created during his residency will open on 11 May. Poster and more information to follow soon!
CANCELLATION

Unfortunately, due to the inclement weather,

Barazani at Alliance Francais

has been CANCELLED for tomorrow. Please follow the Alliance Francais facebook page for updates...
Join
Nafasi ya Watoto!
Nafasi Art Space is currently offering Art classes for childrenaged 6-16 years every Saturday from 10am - 12pm. Classes will be taught by a professional artist and art educator Fred Halla, free snacks and drinks will also be provided.

Prices are TSH 20,000/- per class (walk-in) or TSH 60,000/- per month (pay-in-advance). Register now by calling +225 767 373 803 or emailing info@nafasiartspace.org.
Starting this month

Tadhi Alwai,

director of the

Nantea Dance Company

, will be offering dance classes alongside his popular Yoga sessions. Call Tadhi on +255 659 292 652 to sign up and confirm class timings (classes may be canceled if there are not enough participants).
Our 2018 programme is generously supported by The Royal Norwegian Embassy, Pro Helvetia Johannesburg, TAAT, and our Friends of Nafasi giving programme

.
Thanks for reading. We hope to see you at Nafasi soon!



Connect & get in touch with us at any of the links below:
Copyright © 2017 Nafasi Art Space, All rights reserved.
You are receiving this email because you signed up for our Nafasi Events mailing list.

Our mailing address is:
Nafasi Art Space
Nafasi Art Space | P.O. Box 31715 |Eyasi Road, Mikocheni B,
Dar Es Salaam
Tanzania
Add us to your address book

Want to change how you receive these emails?
You can update your preferences or unsubscribe from this list